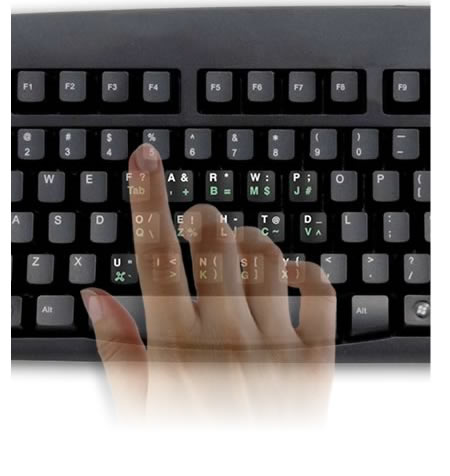 Convert Your
Current Keyboard
Into a FrogPad™
Convert your QWERTY keyboard for your laptop, and transform 15 keys into a left or right-handed FrogPad™. This should hold you over until the NEW FrogPad2™ with Bluetooth® is available in Spring, 2014.
All the functions of your standard keyboard remain the same, you will just use the Frog method to type.
You get:
Software for PC and 3 sets of removable clings for your QWERTY keyboard. Convert your QWERTY keyboard into a Lefty or a Righty keyboard.
For training, go to www.frogpad.com/support.php
Coming 2014 - QFrog for Mac!